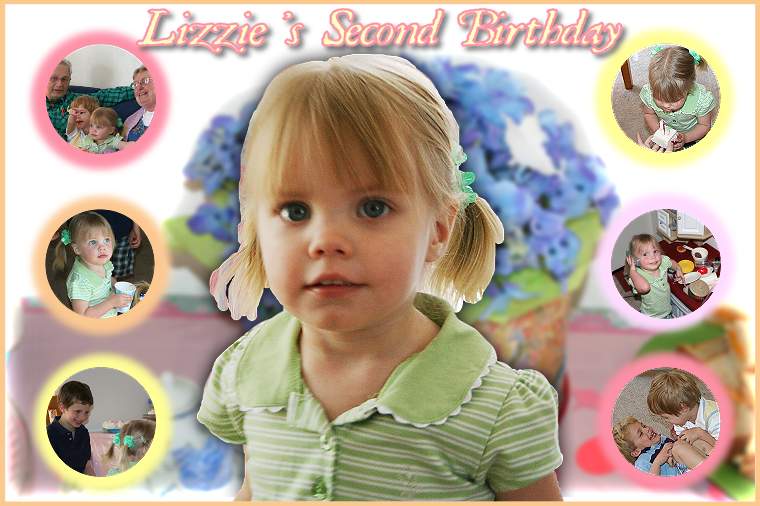 Elizabeth Anne Stanton celebrated her Second Birthday at home with family and friends.
She was charmingly attired in a lime-green shirt and a Spring country print skirt.
Here you can take a peek at the festivities.
1.
Lizzie and her Grandfather and Grandmother Marshall
2.
Lizzie takes time for some birthday punch
3.
Cousin William and Lizzie chat
4.
Lizzie blows out her birthday candle
5.
Lizzie is a busy lady in her new kitchen
6.
Brother James and Cousin Weston entertain themselves
Click on any small photo for a larger view in its own window.
Close out the window to return here.