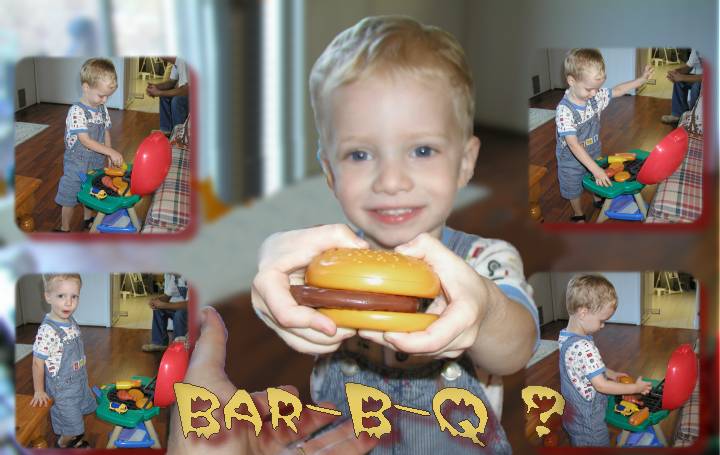 William showed Grandpa Stanton how adept he has become at Barbeque!
With his own handy-dandy barbeque set, he cooked up a hot-dog and a
"hanbugga" - er, that's a "hamburger". The goodies were, well, a bit tough.
CLICK ON ANY SMALL PICTURE FOR A LARGER VERSION IN ITS OWN WINDOW.

to go to other areas of the web site, click on one of these links: